The World Padel Tour is the world's leading professional padel circuit that brings together the best players in the ranking across the globe. 
The Buhsy Park Tennis & Padel Club is very proud to announce the arrival of the Legends Padel Tour the first weekend in September!
The Padel Federation of Ireland is organising and hosting the event in Bushy Park and it is open to all padel players, coaches and the general public.
The Club will be hosting 4 of the former Top 10 ranked padel professionals in the world:
Ramiro Nanni – Argentina
Hernán Flores – Argentina
Fermín Novillo – Spain
Fran Iglesias – Spain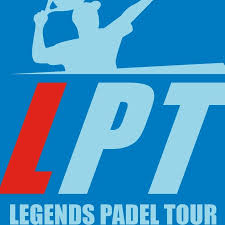 Saturday 7th September – Open Clinic for children and adults / Professional Players Exhibition Match
Clinic for children – 10 am – 12 pm
Clinic for adults – 1 pm – 3 pm
Exhibition Match – 4 pm
Entry: 5 euro per person (payable on the day)
Sunday 8th September – Advanced Players Clinic / Clinic for Padel and Tennis Coaches
Clinic for Advanced Players – 10 am – 12 pm
Clinic for Padel Coaches – 1 pm – 3 pm
Entry fee for Advanced Players 15 euro / Entry fee for Coaches 20 euro (payable on the day)
Come along and enjoy padel at its best !
For further information and bookings please contact info@bushytennispadel.ie
Legends Padel Tour: Our first international test. A cornerstone of this ambitious project. Contributing to the expansion and development of padel in countries that are growing by supporting the local Federations. Dublin awaits us. # PFI # BushyPark # InternationalPadel # LegendsPadelTour. September 7 & 8 at Bushy Park (Dublin).
https://www.facebook.com/padelprofesional