The Padel Federation of Ireland is delighted to announce that Jerónimo Cañas has been appointed as the Head Coach for the National Padel Teams here in Ireland.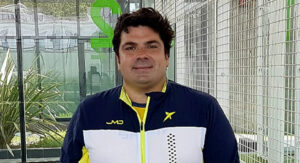 Mr Cañas is a very well known coach internationally and has been u21s Padel World Champion. Jerónimo has also played for the Argentinian National Team.
Mr Cañas has an extensive resume, which includes:
-being in the top 20 coaches in the world and certified by the International Padel Federation
-runner-up with the Veterans Argentinian National Team in the World Championship of 2018
-former National Coach of Senegal, playing in the Paraguay World Championship
-being currently a Doctor in Sports Science in the University of Granada, Spain
-being a sports journalist in Spain
The list is endless…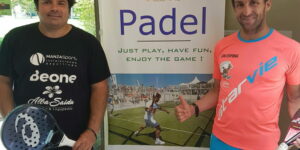 We are honoured to have Jerónimo leading the National Padel Team here in Ireland. He will be closely working with the technical staff team including Mr Alvaro Cabello, Mr Colin O´Brien, Ms Siobhan Murray, Mr Charlie Barber and Mr Freddie Trilnik.
We wish Mr Jerónimo Cañas every success with our padel teams at the international level.