We are writing to you to update you about the Sports Capital and Equipment Programme which was announced by Minister Catherine Martin in November.
We wish to encourage Padel Clubs to avail of this opportunity to get additional padel courts built in your facility or apply for equipment grants. We would be really happy to help you with your application.
We would also like to call on Tennis Clubs that have the space to apply for this grants and build padel courts. Padel is a sport that has the potential to increase membership and it is accessible to players of all ages.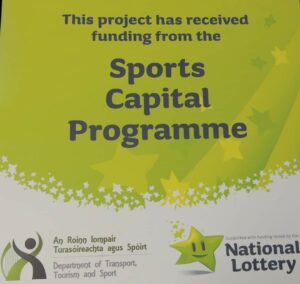 In light of recent public health restrictions, the deadline for receipt of Sports Capital Grant funding applications has been extended to 1st March 2021.
Please see the following links for more information:
Making an application:
The application process will take place completely online as in previous years. The first step is to register on the Department's online system at https://www.sportscapitalprogramme.ie.
A guide to making an application:
https://www.gov.ie/sportscapital

Please don't hesitate to get in touch with regards to your application, or feel free to contact Minister Catherine Martin's office directly at: catherine.martin@oireachtas.ie
Yours in sport,